I have created chess forums before in
The Chess Network website
as well as
GilaChess website
but they never took off because of poor response. This is my third try. But I'm confident it will do well this time judging from the chess activity this year and also the number of people using my website ShoutBox to voice their opinions.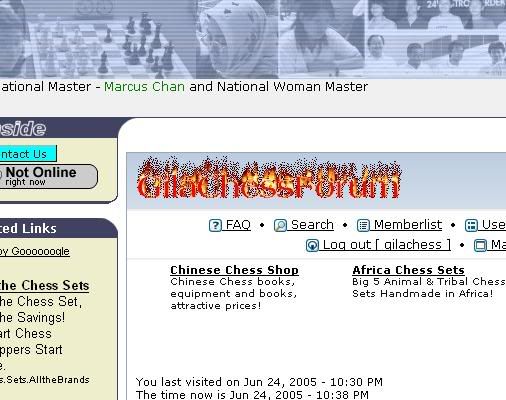 I'm not announcing it publicly in the
Malaysia's chess newsgroup
as I'm confident the numbers of posters will slowly go up by itself.
Click here
to see how the forum looks like.