Received an email from my webhosting company that GilaChess was hacked again.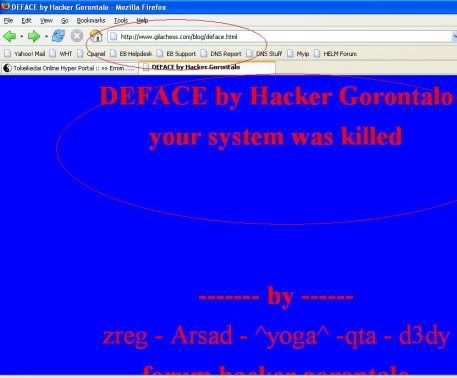 Apparently my-brand new-yet-to-be-announced GilaChess blog was hacked and defaced. On one hand I feel honored that my insignificant blog can get the attention of hackers but I am also worried that my main website http://www.gilachess.com might get hacked again. So I was forced to make an early backup of my website yet again. Anyway, my plans to replace this blog with the new blog has to be postponed. Luckily the webhost people were sharp enough to spot the hacking attempt and promptly locked the blog from further defacement. They immediately sent me an email about it and also instructions on what to do. The new blog was supposed to run on the latest and popular
WordPress
engine but the hacker found away to compromise this blogging software. Thank heavens the
main website
is still running fine and no hacking attempt has been detected yet.